Win a year of candles + the ultimate comfy-cozy home corner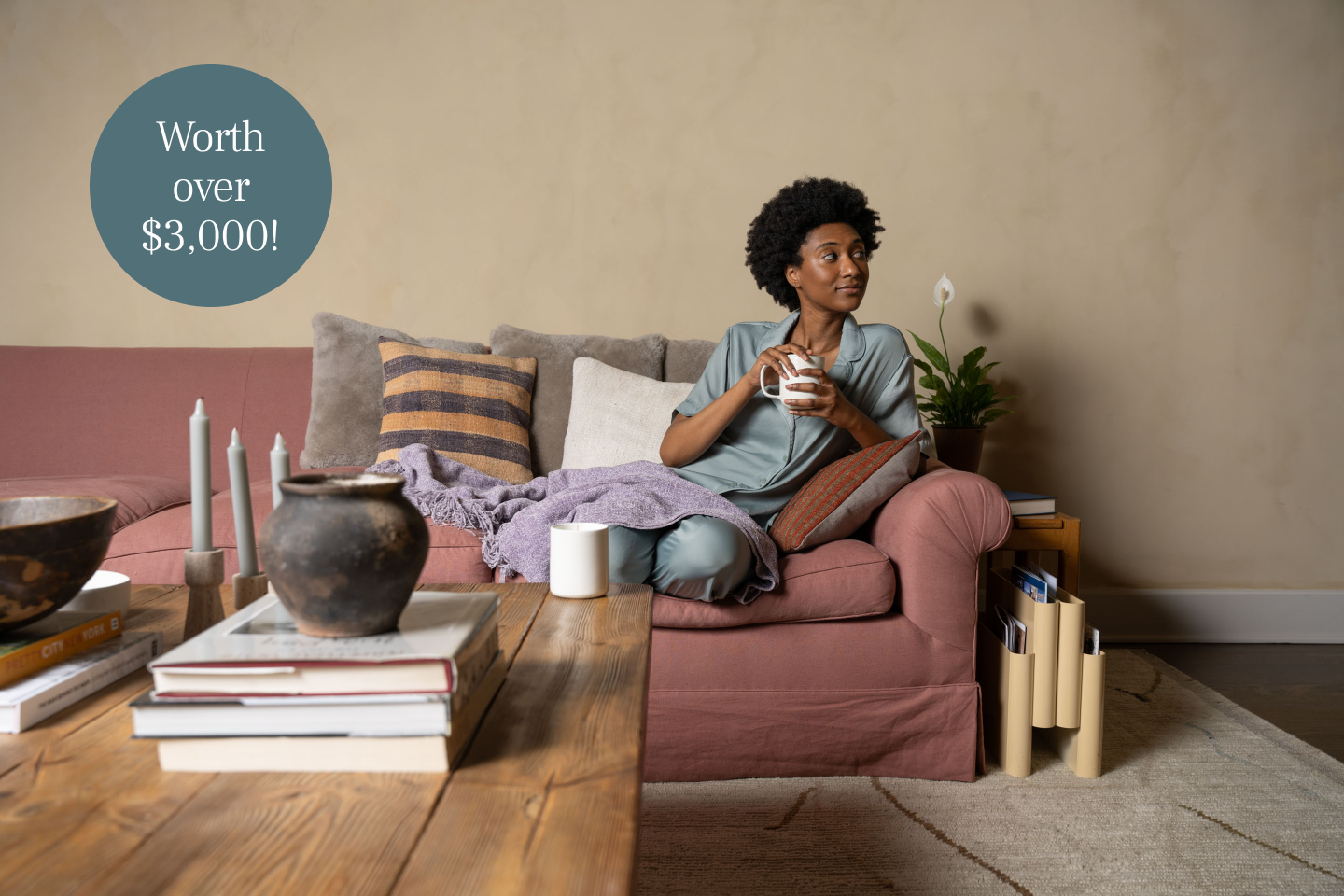 The prize:
- Year supply of Siblings
- Cloud-like lounge chair
- Luxe floor lamp
- Statement side table
- Cozy throw & pillow

Subscribe to enter
1 Entry: Sign up with email or SMS to enter*. We send only the good stuff — like new launches and family deals.
Show off your style
5 Extra Entries: Show us how you make your mood with Siblings — tag us** in your coziest candle spot this season.
Share with friends
10 Extra Entries: Tag your friends on social*** — inspire them to show off their candle style and officially enter the contest at siblings.co.
The ultimate comfy-cozy home corner
Not exactly your style? Not to worry, the winner gets to pick.
Cloud-like lounge chair

Sink in to pillowy, cloud-like comfort.

Luxe lighting

Set a glow when candlelight isn't enough.

Statement side table

Somewhere super nice to put your candles.

Cozy throw & pillow

Cuddle up, get cozy, stay a while.
Plus — a year of Siblings
Make your mood all year with a handmade Forever Vessel and 6 Clean Candles.
Contest Conditions
* Only individuals subscribed to the email newsletter or SMS list at the time of drawing will be eligible to win.
** If participating on social as well, be sure to send us a DM with a screenshot of your share and the email or phone number you entered the contest with so we can credit your extra entries.
*** If tagging friends on social, include a screenshot in your DM to us of the accounts tagged so we can also credit for those extra entries.
Tag us wherever you're social — @siblings_essentials (IG) or @siblings.essentials (TikTok and Facebook)
Products shown are for example only — the winner will be able to select the exact products / finishes they desire from our selected brands, within a total prize value budget of $3,000 USD. Selected brands include Sixpenny, Schoolhouse, Article and The Citizenry. These brands are in no way affiliated with or sponsoring Siblings Comfy-Cozy Contest.
Contest open to legal-age residents of the US only.
Entries accepted October 16, 2023 - January 1, 2024. One winner will be selected by random drawing on January 5, 2024.