1000+ 5-star ★★★★★ reviews
5 reasons why our Clean Candle refills *burn* traditional candles: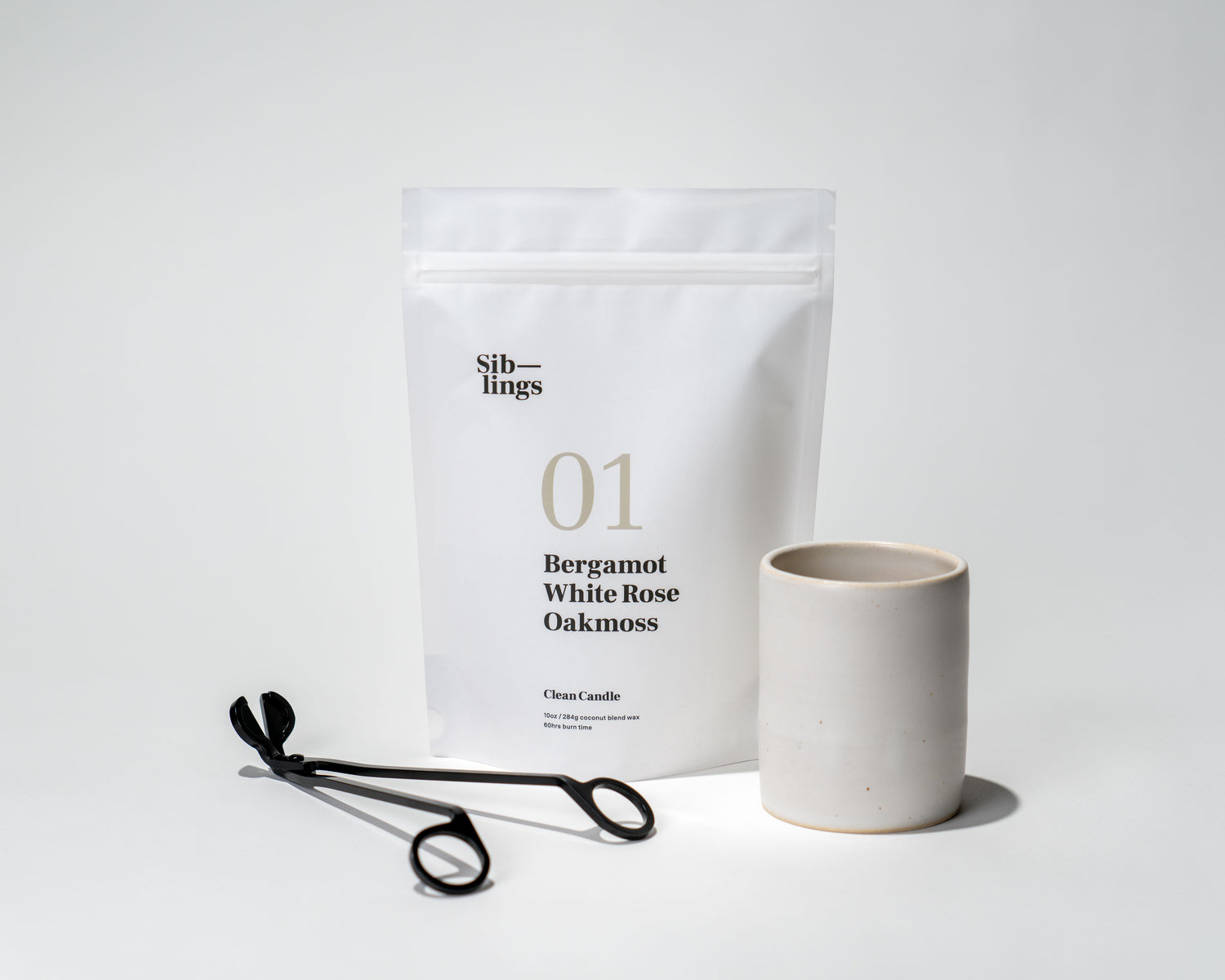 1. Less waste, more value
Our candles are packaged in 100% compostable bags so you can reuse and refill vessels you already have. Each candle includes 10oz of eco-friendly coconut blend wax for 60 hours of mood boosting burn time.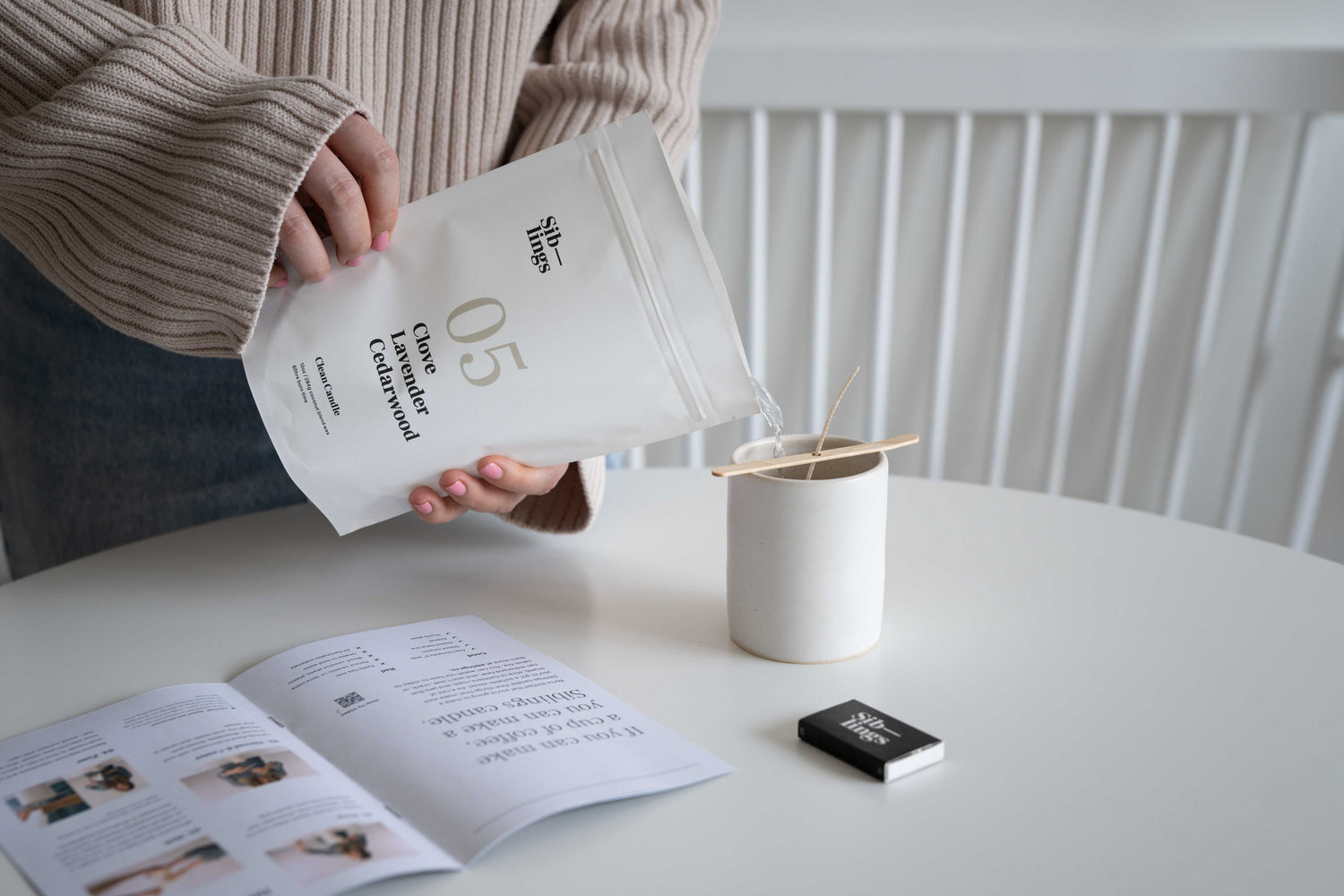 2. Better for your health
We use the highest quality fragrance and essential oils traceable from seed to scent. Always free of phthalates, parabens, and sulfates. They smell better, and they're better for you. Bye bye headaches.
3. Better throw, longer burn
Our wax is a creamy blend of coconut with apricot oil, soy and beeswax for stability. It's eco-friendly, long-burning and throws scent exceptionally well. We never use harsh chemicals so it's safe for you, and your pets too.
4. Luxe fragrances without markup
We work with a renowned French fragrance house. Meaning Siblings scents are created by the same perfumers behind your other favorite luxury fragrance brands. Ours just happen to be half the cost.
5. Made in the USA
Before you pour it into your favorite vessel, each candle is expertly crafted and hand-poured into our compostable bags in Los Angeles, CA. So you can be sure each candle will be consistent and high quality.
1000+ 5-star reviews
From the scents to the pouring and process, learn why our customers have made the switch from traditional candles.
Read reviews
Planet-friendly packaging

Clean coconut blend wax

Luxe fragrances

American made
Happiness, assured.
Purchase risk-free with our first candle guarantee, anytime returns / exchanges and forever warranty.