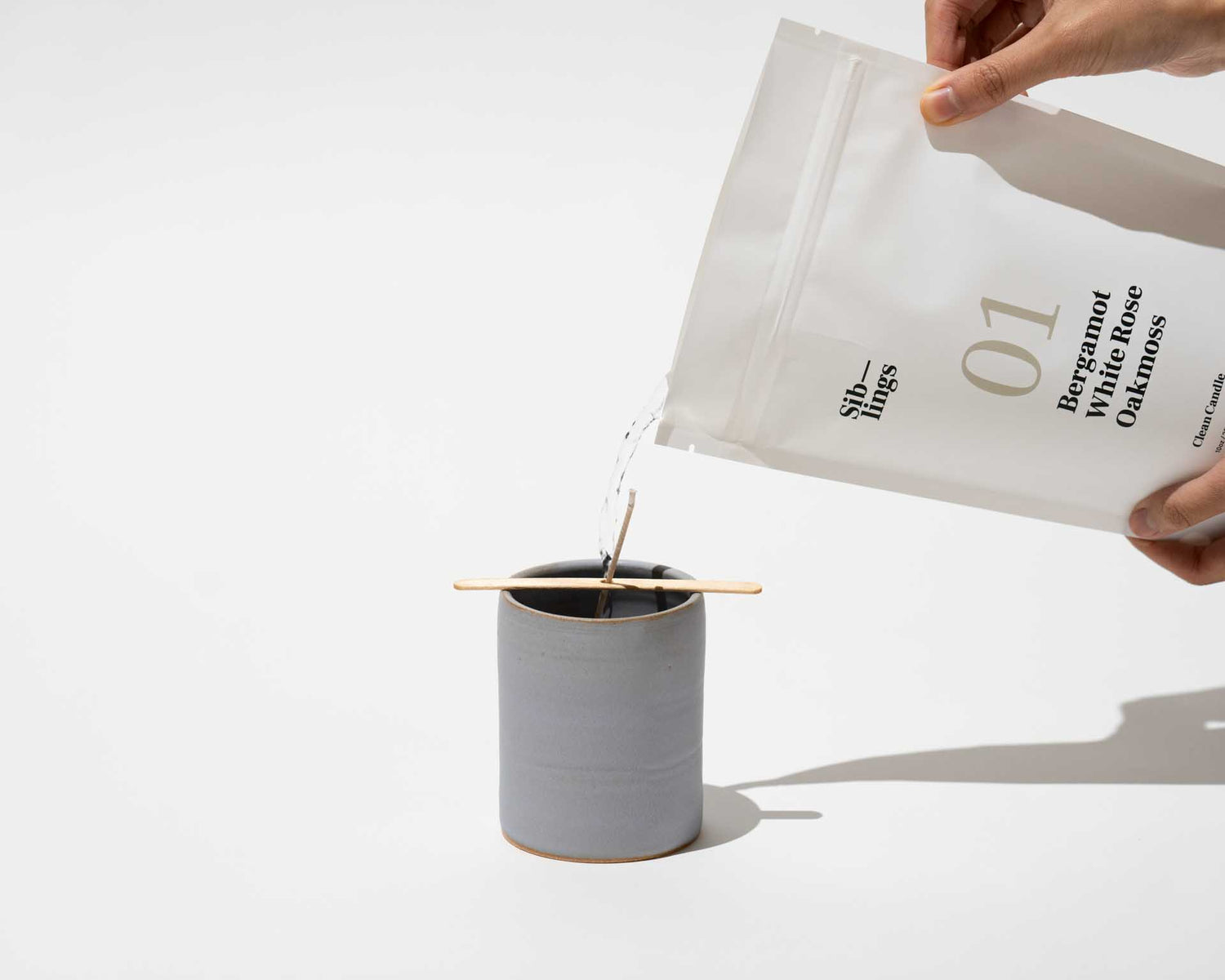 We found a better way of doing candles
For as long as people have been using candles, they've been creating waste. It's a problem that has only gotten worse over time.
Most candle jars never get reused or recycled — contributing to landfill; and an empty candle glass tossed out today can take thousands of years to break down.
At Siblings, we're on a mission to tackle throwaway culture, and our first step is doing candles right — right by the environment, right by your home, right for your health.
Candles may be a small piece of the problem, but every step towards living more sustainably matters, and every Clean Candle with its 100% compostable packaging, non-toxic oils and eco-friendly coconut blend wax makes a difference. 

Sustainable Wax
Our wax is a blend of coconut, soy and apricot oil. It's clean-burning, kinder on the environment to produce and healthier for you.

Clean Fragrances
We use non-toxic, cruelty free fragrance and essential oils. They can be traced from seed to scent, and never contain harsh chemicals.

Planet-friendly Packaging
Our bags are 100% compostable and made using 99% plant-based materials. We also maintain a carbon neutral footprint.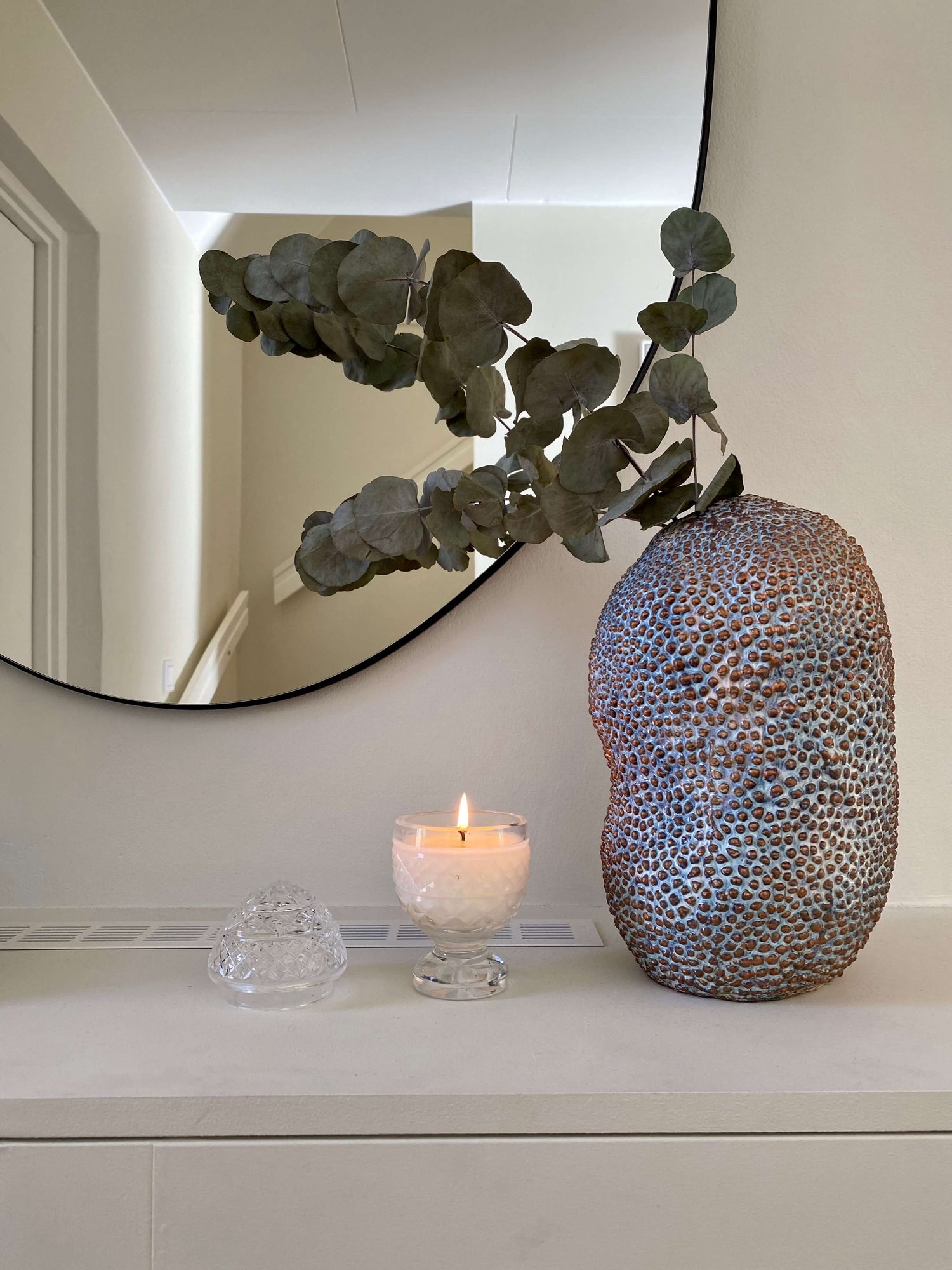 Our philosophy
At Siblings, we believe that thoughtfulness is the key to a healthier home and planet. When you buy a Siblings candle, you can be sure that we have carefully considered the ways our products affect the environment and how they will impact your home. Here are our promises to you —
Sustainable
Our brand will always seek to have the smallest footprint possible. Our packaging is lightweight and compostable. Our wax and scents are clean and toxic free. And we only work with partners who share our values and business ethics.
Quality
We believe that we can only build a lasting relationship with our customers if we can offer you products that are best-in-class. We don't cut corners. We never compromise on quality.
Style
Our candles don't just smell good, they look and feel good. We're in the business of making things beautiful so you won't want to throw them out.
Affordable
We're not interested in charging you an arm and a leg for a candle. We strive to provide thoughtfully designed and beautifully made products at an affordable price point.
Carbon neutral since our founding year
Carbon emissions are a cost of doing business — a cost we were never going to be OK with. Every year, since our founding year in 2019, we have measured and offset our carbon footprint in full with the help of Pachama.
Meet the founders
When I returned to the United States after living in Sweden for several years, something didn't feel right. It took me a while to put my finger on it: In Sweden, people take a lot of pride in designing their home. They use materials and buy products that are made to last. They invest in household items and rarely toss them out. Back home, in the US, I noticed the opposite. America had a throwaway culture.
I started Siblings with my brother David (yes, we're actual siblings!) because we wanted to be part of the change. My brother and I grew up outside of Buffalo, NY. We saw our mother compost before it was cool. We saw our dad building things with meticulous craftsmanship, things that were made to last. We grew up living sustainably, without compromising on the comforts that made us happy.
We hope you'll join us on this journey of tackling throwaway culture, and making beautiful, sustainable household goods that will make you feel truly at home.
Eva & David