1000+ 5-star ★★★★★ reviews
Do away with throwaways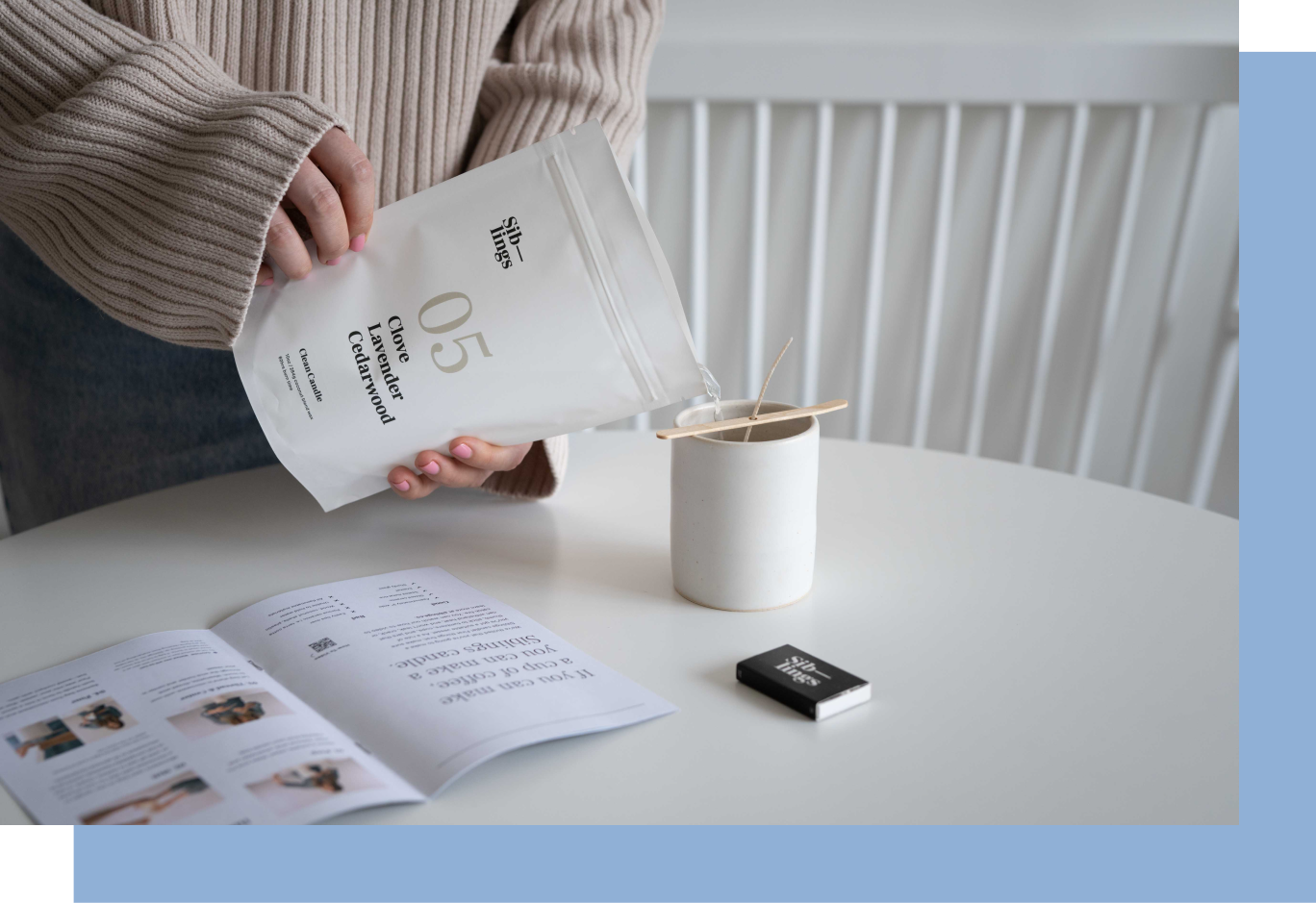 Easy AF DIY candles that do good for the planet and smell even better
Take the quiz to find your scent.
Reuse, refill, relax
1000+ 5-star ★★★★★ reviews
Make it in under 3 minutes
Reuse your favorite vessels
Non-toxic scents ready to pour
Candles, but without the waste and harsh chemicals
Luxe fragrances, clean ingredients and packaged in a planet-friendly 100% compostable bag — make your mood with a Siblings Clean Candle.
A note from Eva & David
"We wanted to create something that would help solve the waste problem in the candle industry, and enable people to reuse what they already have."
Planet-friendly packaging

Clean coconut blend wax

Luxe fragrances

American made
1000+ 5-star reviews
From the scents to the pouring and process, learn why our customers have made the switch from traditional candles.
Read reviews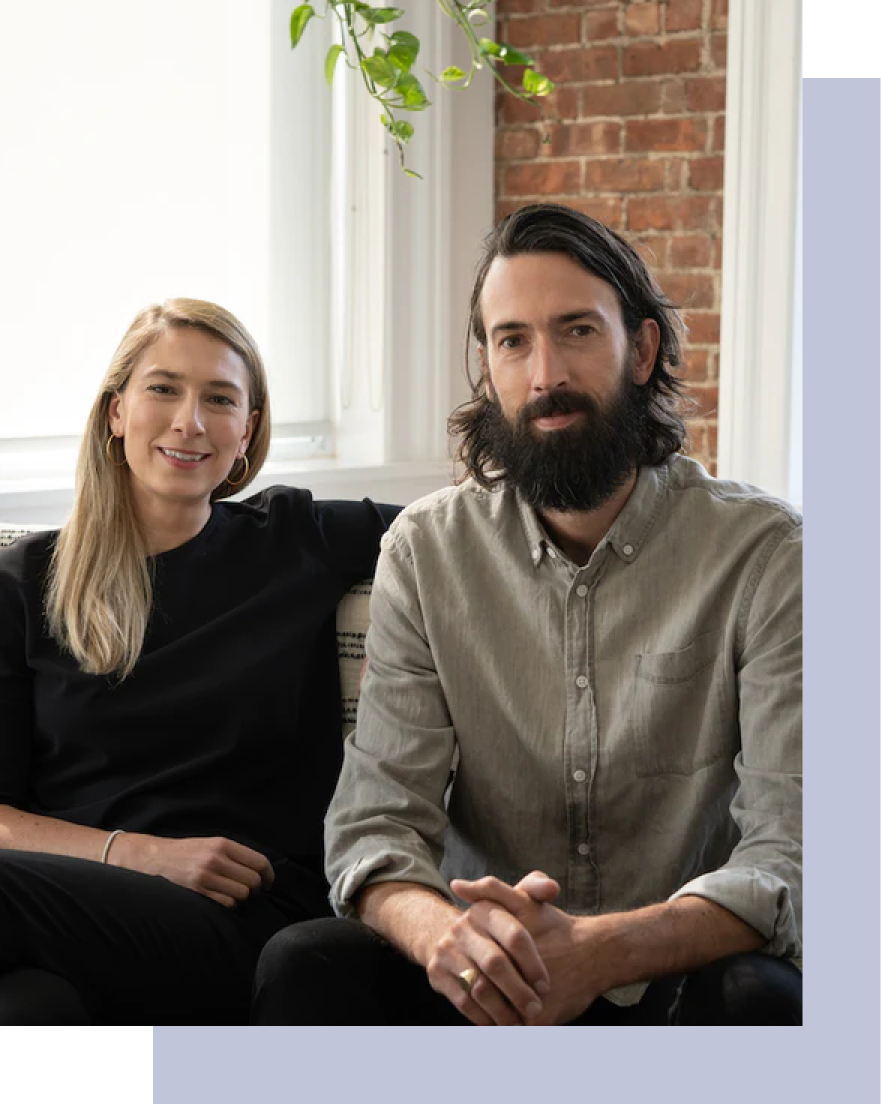 We started Siblings with the mission of taking on throwaway culture, in some small way. A mission of leaving a little less waste behind in an industry that many don't realize has a big, dirty impact. This was our impetus for dreaming up the crazy idea of putting a candle in a compostable bag. What we didn't foresee was how much our customers and their excitement for this product would come to motivate us and make us love what we do so much.
So thank you for being here. For being one of our incredible customers pushing forward for a brighter, better smelling and more sustainable tomorrow. We appreciate you more than you know.
— Eva & David
Happiness, assured.
Purchase risk-free with our first candle guarantee, anytime returns / exchanges and forever warranty.